We want to thank our iranian hosts, Hamid, Leila, Benjamin and Parisa.They showed us Shiraz and invited us in their home. Leila and Parisa cooked a amazing good tasting lunch, much better than in the restaurants. We discussed so many things, learned a lot about iranian history and heared about the problems of daily live with the sanctions. The high inflation is making life more difficult with each day.
Then we drove to their home for lunch.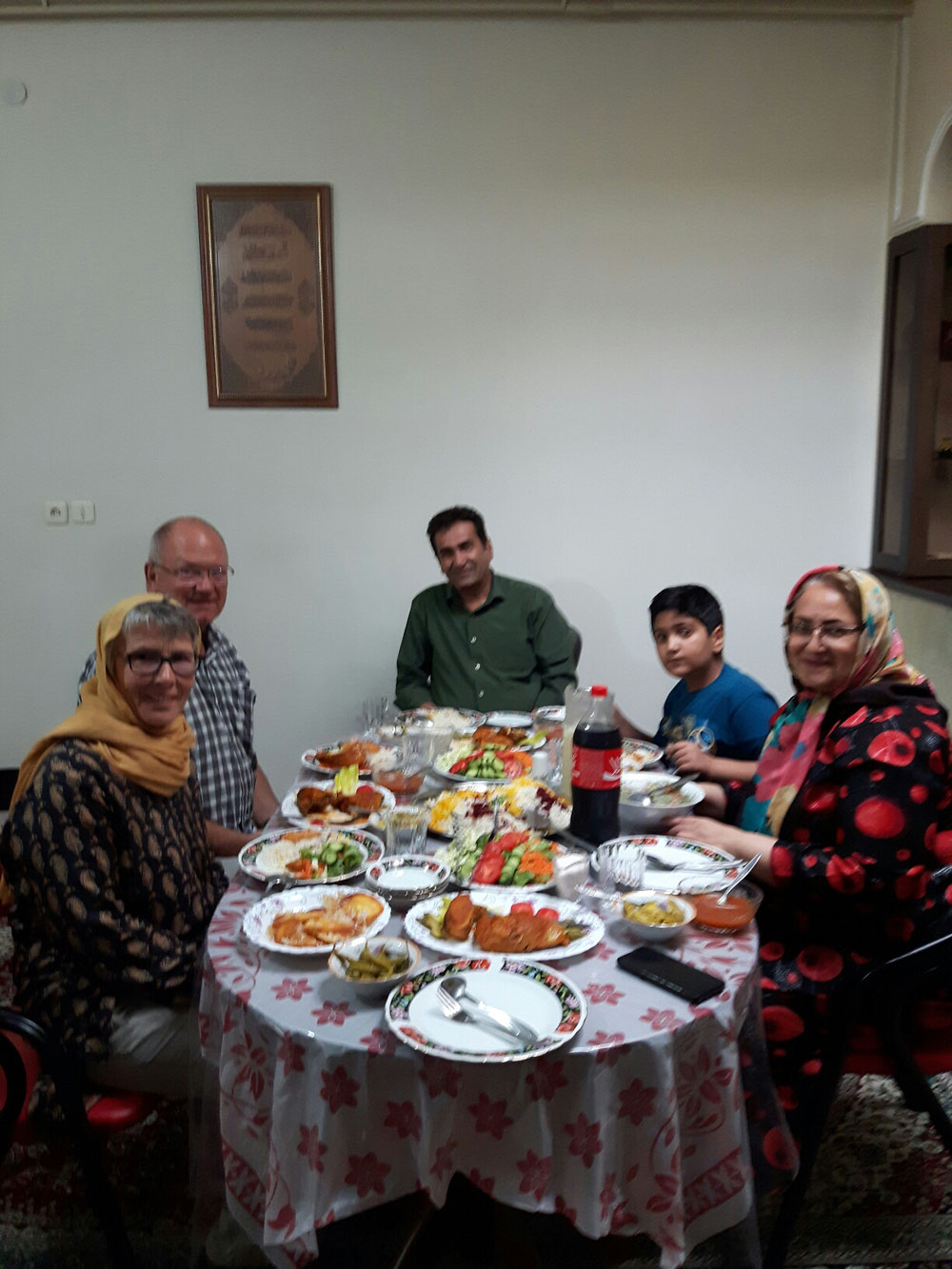 Also we got saffron and a very good tasting, selfmade sugar with roseflowers as a gift. 
In the afternoon we drove to Saadi's Tomb. He is one of the most important poets in iran.
We made a walk through a garden. Shiraz is famous for wonderful gardens. Hamid came back with a birthday cake. 
What a surprise and with Candles 😊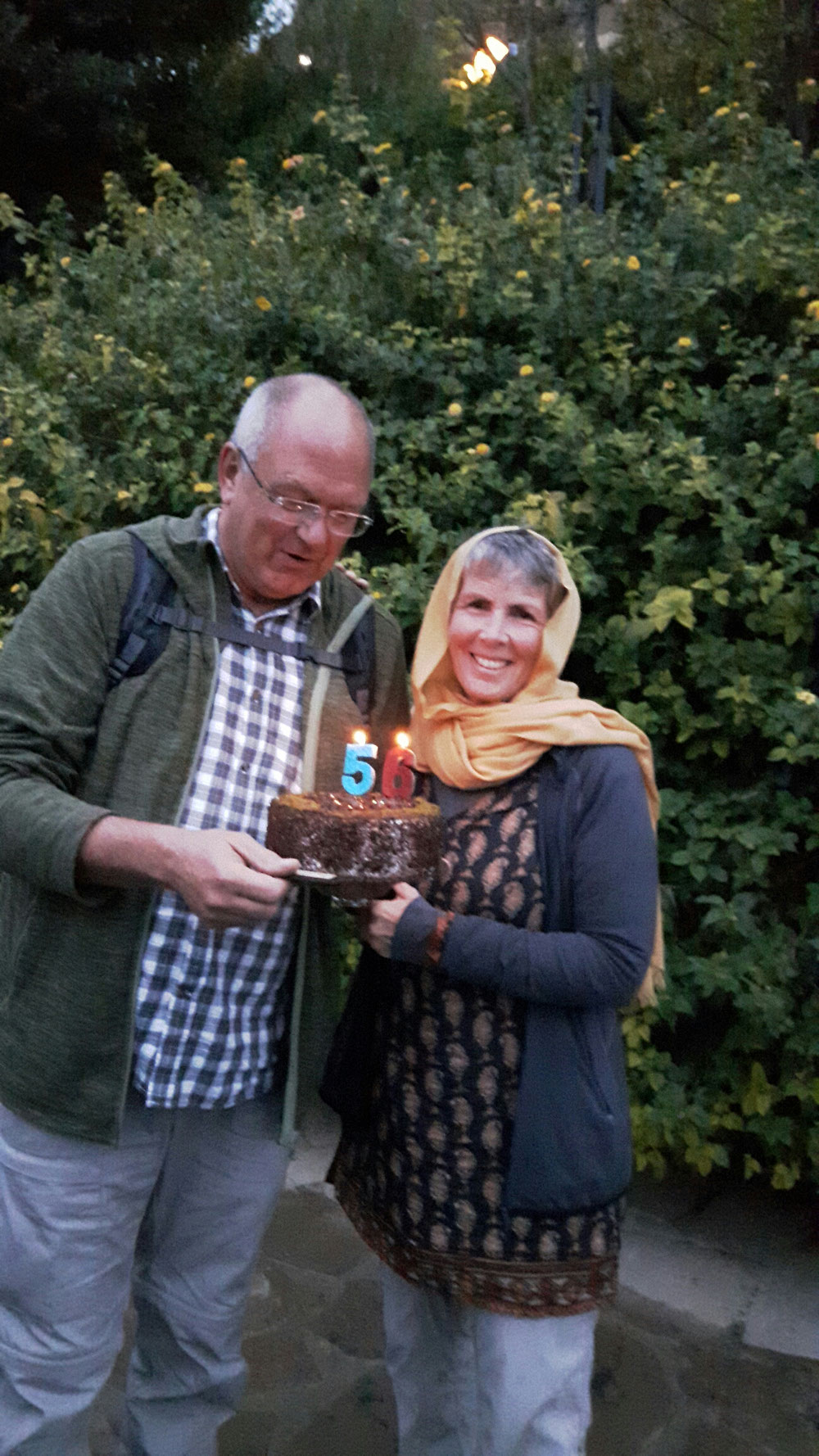 This was a nice birthday, I will always remember that day. The iranian hospitality is matchless.
One more thing. Hamid had wonderful music in the car. So calm, so harmoniously, not at all fitting to the iranian traffic. This opposition made these moments very special for me. 
Hamid gave me the cd. I've been very happy about it. Thank you very much Hamid. Hearing this music at home, will remind me.